Frequently Asked Questions
General Soul's Home

®

FAQs
What do you mean by Soul?
I use the distinction one of my wonderful mentors, Barbara Huson makes. She summarizes the differences in her book Sacred Success and has allowed me to share them with you.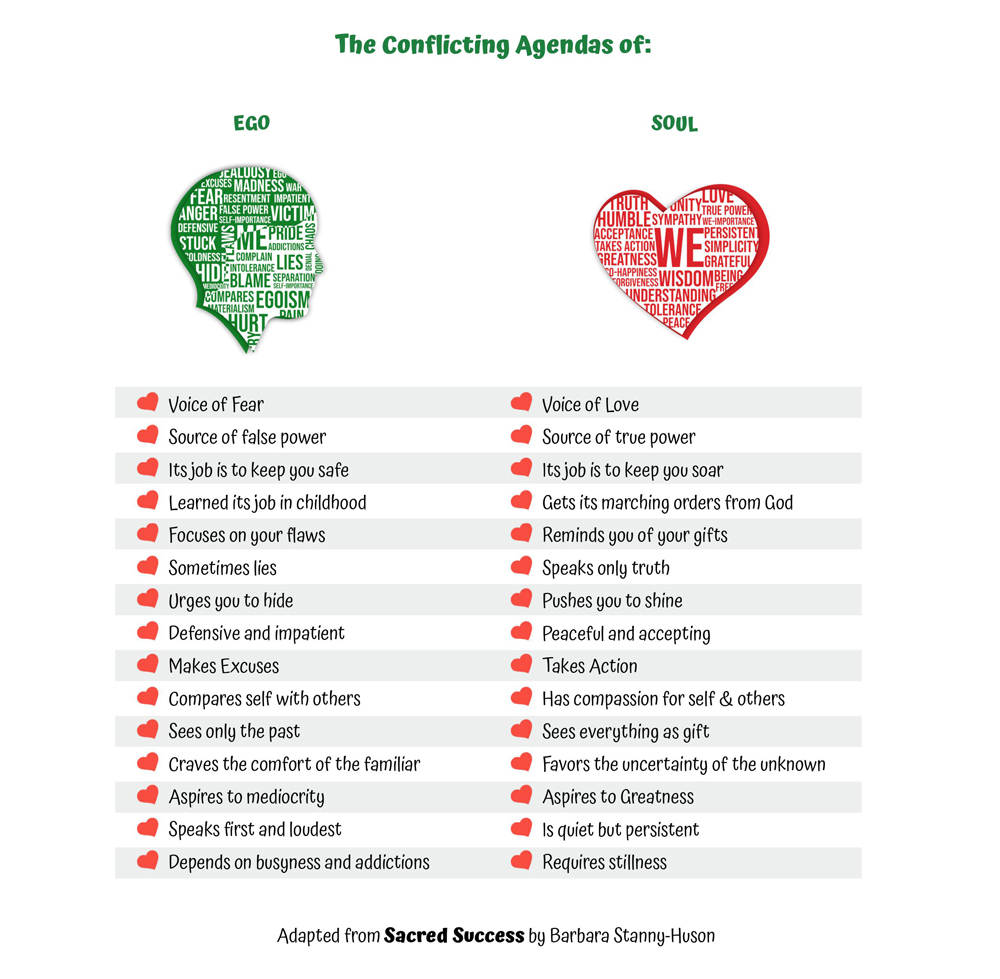 Is this about religion?
That's up to you. Whether your soul directs you to follow beliefs and practices of a specific religion or no religion at all on the Journey to Your Soul's Home
®
, it's important to me that I honor that. Not only is this required by Fair Housing Laws, it's part of my soul's purpose to respect your soul.
Why is your spiritual approach to buying/selling my home better than the service that is offered by a typical real estate agent?
It's not better. It's just different. Only you can determine if this approach is better for you.
Brokerage with A Side of Soul℠ FAQs
How long before I want to buy/sell my house may we start working together?
We'll start between 2 and 15 months before your desired buy/sell month depending upon where you are in the process and what your needs are. The more time the better but if you need to buy or sell quickly, the process can be shortened into as little as two months.
Does my spouse need to be on the initial free 30 minute call with me?
No. For the initial call I only need to talk with one person who would be party to a transaction. If you decide that this approach is something you'd like to explore, we'd schedule a second free consultation with all parties.
How much commission do you charge for helping me buy or sell a house?
I charge 3% for purchases and 6% for listings.
Will you help me with a rental?
I only help with rentals if it's part of your buying or selling a home. For example, one client's Soul's Home
®
Alignment Plan indicated that she should sell her home in the suburbs and move to The District. Because she'd never lived in DC before, it was important for her to rent for a year or two to try it out and get to know neighborhoods in the city before making the long-term financial commitment to purchase. We sold her house and found a condo for her to rent. Two years later she purchased a house in DC.
Soul's Home

®

Alignment Plan FAQs
What is the purpose of Soul's Home® Alignment Plan?
The purpose of the Soul's Home® Alignment Plan is to gain clarity on the Soul's Home® ingredients you need to feed your soul and identify whether or not your soul is calling you to move or stay in your current home. The plan will reveal the spiritual purpose for you either remaining or making a move.
What can I expect during the Soul's Home® Alignment Plan?
First, you'll answer questions on-line designed to identify the areas that are most important for us to discuss. It'll take you 30 – 90 minutes depending upon how much you'd like to think or elaborate on each question. I'll review your answers to determine which areas to explore further with you. Then we'll meet in your home for a soul-to-soul conversation for about two hours. You'll give me a tour of your home to show me what you like and don't like. By the end of our visit you'll have clarity on what your soul is calling you to do next and what your soul needs most. I'll meditate about our session and provide you with more information about a week after we meet.
Is there a fee for Soul's Home® Alignment Plan?
If you are outside the DC Metro area and/or not ready to sign a brokerage agreement with me, the fee is $399.
If you sign a Buyer Broker or Listing Agreement with me, there is no fee unless you terminate our agreement early.
Can you do a Soul's Home® Alignment Plan over the phone or video chat?
If you live out of the DC area, we can video chat.
Does my significant other have to do the Soul's Home® Alignment Plan with me?
Yes, if you are a Brokerage client planning to move with your significant other.
No, if you are hiring me to help you decide if you should stay or to make a referral out of my service area.
I'd like my children to participate too. Is that possible?
For Brokerage clients, I meet with the parents first. From there, we decide how and when to involve any children.
I'm already working with another Realtor® in the DC area. Can I hire you to do a Soul's Home® Alignment Plan and to coordinate with my Realtor®?
If you have an active brokerage agreement with another agent, I can't do a Soul's Home® Alignment Plan as this could be seen as a violation of the Realtor's Code of Ethics.
You may purchase the Soul's Home® Alignment DIY to help you clarify your needs and share it with your agent.
Since I don't live in the DC area, would you be willing to do a Soul's Home® Alignment Plan for me and coordinate with a Realtor® in my area?
Can I just hire you as my Realtor and skip the Soul's Home® Alignment Plan?
Been there. Done that. It hasn't worked well for my clients or me. So, now I start all transactions with a Soul's Home® Alignment Plan. This process increases the likelihood that your soul will be the guide. While the soul work can be intense, it typically simplifies and solidifies the real estate transactional work making life easier for you in the long run.
Can I hire you to do a Soul's Home® Alignment Plan even if I know I won't be buying or selling a home anytime soon?
What brokerage company are you with?
I'm an independent broker. My company is On Point Realty, LLC.
Before I started my own company, I was an Associate Broker at Prudential PenFed Realty (Now a Berkshire Hathaway company) and Tranzon (A national real estate auction company).
When you say you have a gift to hear my soul, what does that mean? How do you do that?
When I'm in a soul session I put my ego aside. I tune my soul into yours. I experience your emotions, ask you loving questions and request divine guidance to understand what your soul is calling you to do and explain it in a way that gives you a deep sense of "knowing" and inspiration.
What makes you better than other agents?
I'm not better than other agents. I just have a different approach. It's not for everyone. It's up to you to decide if it's better for you.