General Soul's Home

®

FAQs
What do you mean by Soul?
I use the distinction one of my wonderful mentors, Barbara Huson makes. She summarizes the differences in her book Sacred Success and has allowed me to share them with you.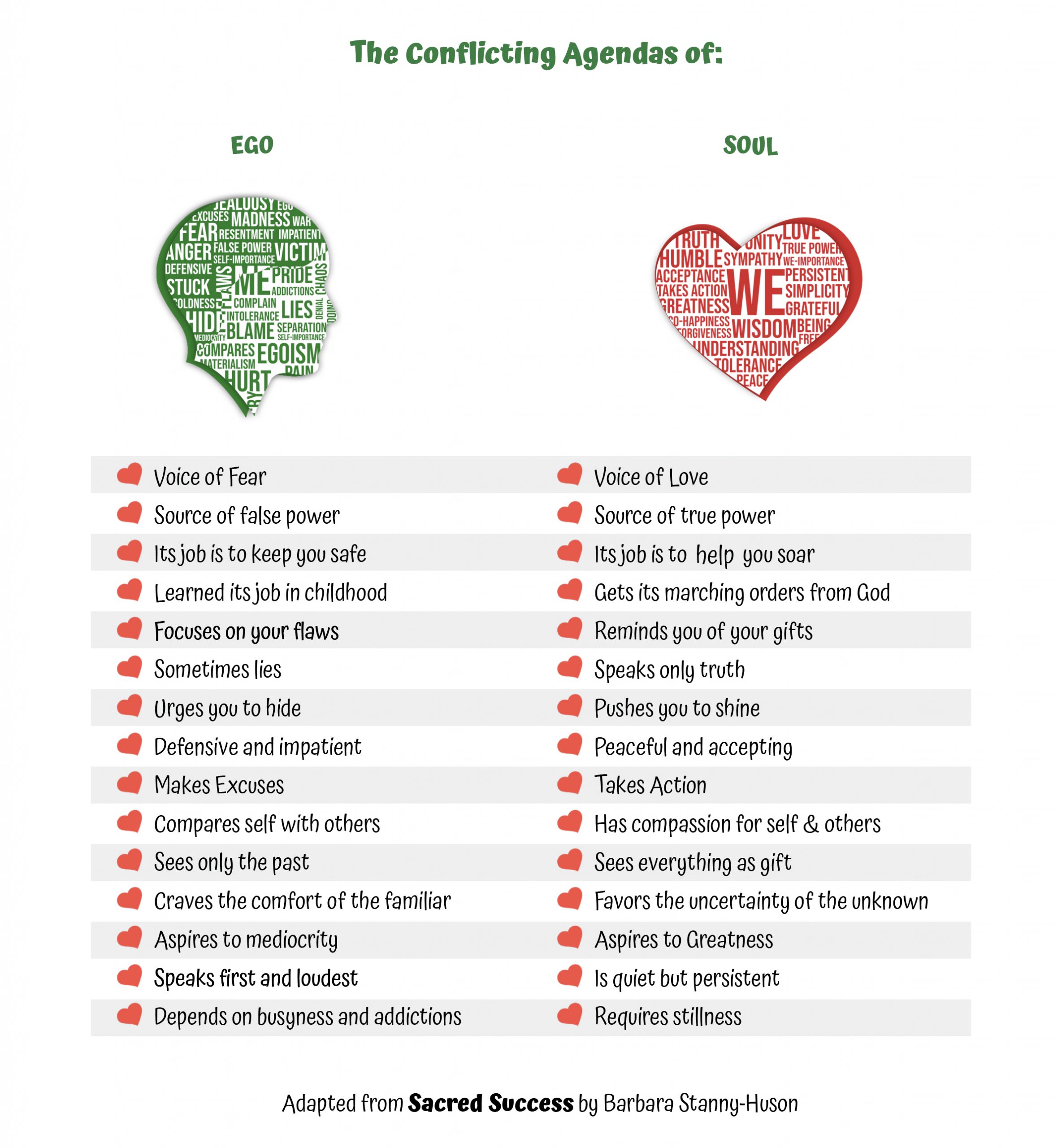 Is this about religion?
That's up to you. Whether your soul directs you to follow beliefs and practices of a specific religion or no religion at all, on the Journey to Your Soul's Home®, it's important to me that I honor that. Not only is this required by Fair Housing Laws, it's part of my soul's purpose to respect your soul.
Why is your spiritual approach to buying/selling my home better than the service that is offered by a typical real estate agent?
It's not better. It's just different. Only you can determine if this approach is better for you.
Brokerage with A Side of Soul℠ FAQs
How long before I want to buy/sell my house may we start working together?
We may begin working together as soon as you start thinking about buying or selling a home.  Depending upon your needs and resources this can be years or weeks before you make a move.  Don't be shy about reaching out at any stage.
Does my spouse need to be on the initial free 30 minute call with me?
No. For the initial call, I only need to talk with one person who would be party to a transaction. If you decide that this approach is something you'd like to explore, we'd schedule a second free consultation with all parties.
How much commission do you charge for helping me buy or sell a house?
I charge 3% for purchases and 6% for listings.
Will you help me with a rental?
I only help with rentals if it's part of your buying or selling a home. For example, one client's Soul's Home
®
Alignment Plan indicated that she should sell her home in the suburbs and move to The District. Because she'd never lived in DC before, it was important for her to rent for a year or two to try it out and get to know neighborhoods in the city before making the long-term financial commitment to purchase. We sold her house and found a condo for her to rent. Two years later she purchased a house in DC.
Soul's Home

®

Alignment Plan FAQs
What is the purpose of the Soul's Home® Alignment Plan?
The Soul's Home® Alignment Plan will reveal the spiritual purpose of your home and which Soul's Home® ingredients you need to feed your soul. You'll hear if your soul is calling you to stay in your current home or move on.  
What can I expect during the Soul's Home® Alignment Plan?
First, you'll complete the Soul's Home® DIY. It's a  self-paced, on-line tool with videos, exercises, and meditations. It'll take you a total of 3-6 hours depending upon how much you'd like to think or elaborate on each question. I'll read your report. Then we'll meet on Zoom for a soul-to-soul conversation for about two hours. You'll give me a tour of your home to show me what you like and don't like. I'll tune into the quiet voice of your soul and amplify it so you can hear it too. By the end of our visit, you'll know the spiritual purpose of your home and feel inspired to follow your soul's call, whether it be to start packing, change something about your home or change the way you look at it. 
Is there a fee for Soul's Home® Alignment Plan?
If you are outside the DC Metro area and/or will be signing a brokerage agreement with another agent, the fee is $297. 
If you're considering signing a Buyer Broker or Listing Agreement with me, we'll use the Soul's Home® Alignment Plan to see if we're a good fit for working together.
Does my significant other have to do the Soul's Home® Alignment Plan with me?
Yes, if you are a Brokerage client planning to move with your significant other.
No, if you are hiring me to help you decide if you should stay or to make a referral out of my service area.
I'd like my children to participate too. Is that possible?
For Brokerage clients, I meet with the parents first. From there, we decide how and when to involve any children.
I'm already working with another Realtor® in the DC area. Can I hire you to do a Soul's Home® Alignment Plan and to coordinate with my Realtor®?
If you have an active brokerage agreement with another agent, I can't do a Soul's Home® Alignment Plan as this could be seen as a violation of the Realtor®'s Code of Ethics.
You may purchase the Soul's Home® DIY to help you clarify your needs and share it with your agent.
Since I don't live in the DC area, would you be willing to do a Soul's Home® Alignment Plan for me and coordinate with a Realtor® in my area?
Can I just hire you as my Realtor and skip the Soul's Home® Alignment Plan?
There are some cases where the Soul's Home® Alignment Plan is not appropriate, such as investment properties, settling estates, or purchasing a home for elderly parents. If the full Soul's Home® Alignment Plan is not a good fit for you now, we may substitute it with participation in a Soul's Home® Workshop, or a soul session. 
Can I hire you to do a Soul's Home® Alignment Plan even if I know I won't be buying or selling a home anytime soon?
How do I schedule a Soul's Home Alignment Plan?
What brokerage company are you with?
I'm an independent broker. My company is On Point Realty, LLC. and has the Trade Name Soul's Home® in MD. Before I started my own company, I was an Associate Broker at Prudential PenFed Realty (Now a Berkshire Hathaway company) and Tranzon (A national real estate auction company).
When you say you have a gift to hear my soul, what does that mean? How do you do that?
When I'm in a soul session I put my ego aside. I tune my soul into yours. I experience your emotions, ask you loving questions and request divine guidance to understand what your soul is calling you to do and explain it in a way that gives you a deep sense of "knowing" and inspiration.
What makes you better than other agents?
I'm not better than other agents. I just have a different approach. It's not for everyone. It's up to you to decide if it's better for you.
How long will it take?
You can log on and off to do it at your own pace. It takes most people between 2 – 6 hours. Time varies because the questions and activities are tailored to your responses and you can answer quickly or go into depth as you see fit.
How much time do I have to finish it?
You'll have six months from time of purchase.
Is my information secure?
We take your privacy VERY seriously, therefore; we do not ask for ANY identifying information. Not even your name or email. Our website utilizes HTTPS security which you can confirm in your browser above. If you want even more security, you are welcome to write the answers to sensitive questions on paper rather than type them in.
If I'm not happy can I get my money back?
Yes. If you complete all the assignments and still feel it was not worth your while, email the report we generate for you to me and let me know what you didn't like and I'll be happy to refund your money.
Will the Soul's Home® DIY work on any device?
It will work on any device equal or wider than 768 px. It won't work on screens smaller than that because some of the questions need to take up more space. You may check here
https://screensiz.es/galaxy-sv
for the size of your device.
How much is the Soul's Home® DIY?